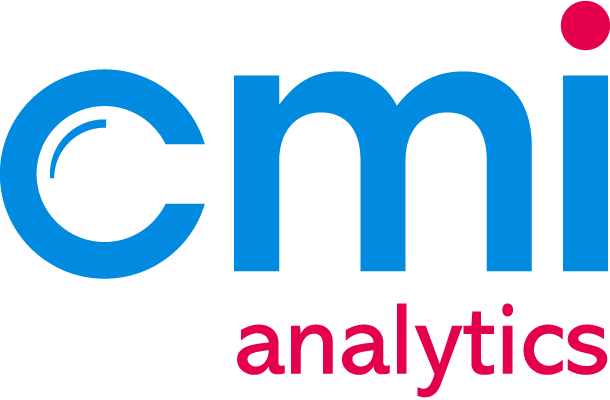 METHODOLOGY REVIEWChoice-Based Conjoints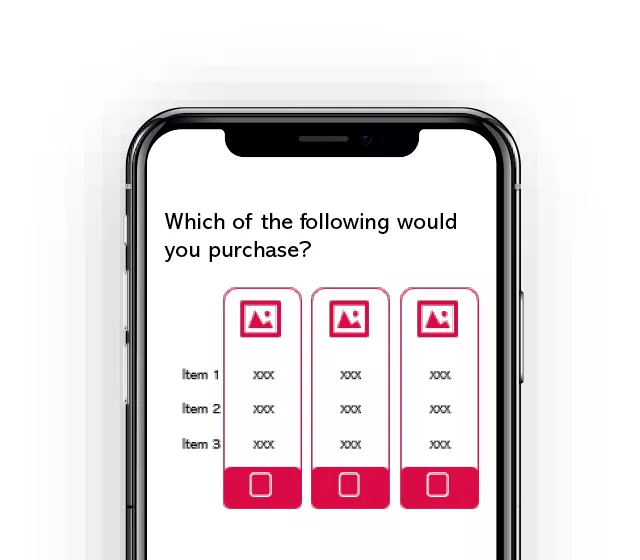 By learning how buyers value the components of a product, we can better position, design, and improve profitability
Choice-Based Conjoints Outcomes
Conjoint Design
Construction
Typical number of attributes & levels: 
Attributes: 4 to 8
Levelswithin each attribute: 4 to 8

 
Can I have more attributes & levels than the typical? 
Yes.

 

It just requires a more complex design and sample plan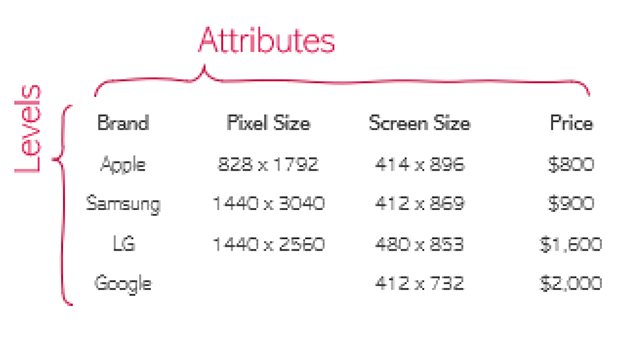 Calculation of sample size depends on the number of… 
Attributes
Levels within those attributes
Tasks per respondent
Reported groups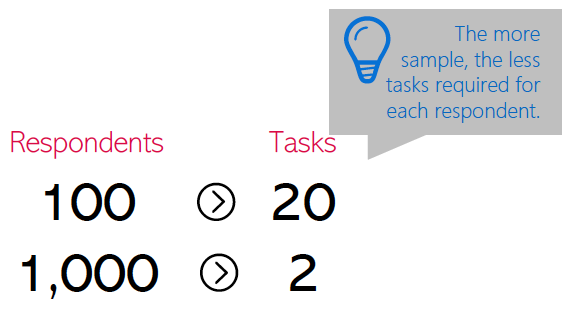 Constraints
Constraints are combinations of attribute levels that are not realistic trade-offs and therefore we do not want respondents to provide feedback.  The more constraints, the more complex the design.
Other Considerations
Extend the useful life of the research by incorporating possible future scenarios into defining levels.
Remember to consider what business what you are trying to optimize (sales, market share, product interest), this will impact the design.
Make sure you know how to use your simulator properly once it is delivered to you, incorrect interpretations are just as bad as a properly designed study.