While many analytics teams deliver value in specific, well-defined situations, applying those same models to all business problems doesn't always work.  Organizations need analytics that are fluid, agile, and capable of applying knowledge acquired for one purpose to new domains and challenges. Our Information Sciences team combines different forms of data and methodologies, unpacks causal relationships, and creates models through an iterative process to determine the best approach for you.  
The goal for many analytics teams is to be an insights delivery machine — one that constantly churns out an abundance of data.  That's not us.  At CMI, we focus on finding the right data and transforming that data into compelling narratives that are customized for your organization through the power of advanced analytics. 
This is how we will tackle your most pressing issues, together.
Models & Techniques 
Trade Off Analysis

Max Diff
TURF
Conjoint (Traditional , Adaptive, Menu based)
Discrete Choice
yPrescribe™

Predictive Modeling / Key Drivers

Regression (Linear, Logistic, Latent Class)
SEM
Decision Trees

Data Reduction

Principal component Analysis (aka Factor analysis)

Machine Learning

Random Forest
Gradient Boosting
MARS (Multivariate adaptive regression spline)
Time Series / Forecasting

ARIMA (Autoregressive Integrated Moving Average)

Dynamic Modeling

MMM (Marketing Mix Modeling)

Pricing Models

Gabor-Granger
Choice modeling
Van Westendorp

Cluster Analysis/ Segmentation

Latent Class
CCEA (Convergent Cluster Ensemble Analysis)
Hierarchical Clustering
Two-Step Clustering

Test/Sentiment Analysis
Perceptual Mapping
Advanced Analytics Related Work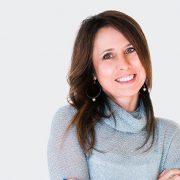 Serap Bilis AlvarezAdvanced Analytics Guru
Let's Talk Analytics
We are committed to providing spot-on research to inform your critical business decisions.
Let's Connect