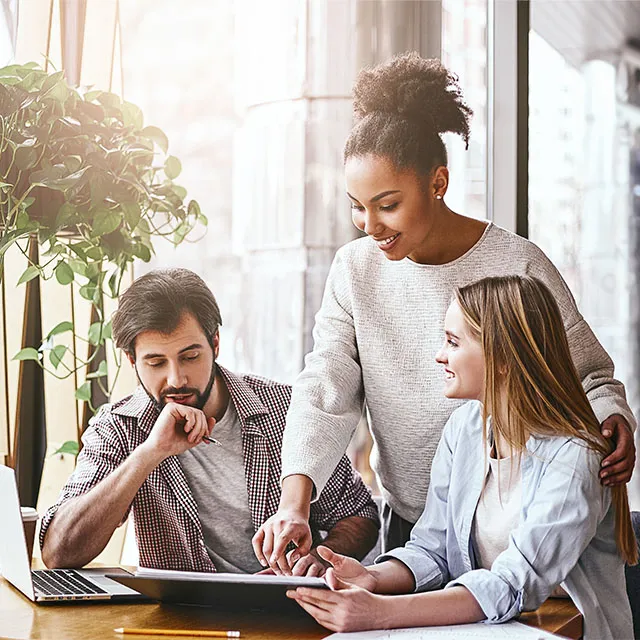 Reinvent customer experiences to deliver unmet human needs and drive sustainable growth.  From new customers in the honeymoon phase to loyalists who desire appreciation and doting, our holistic Enterprise Feedback Management (EFM) platform integrated with our Customer Experience Program measures, analyzes, and reports at every stage of the customer journey.  Every touchpoint is connected, measurable and actionable taking experience management to a new strategic level.  We make sense out of the plethora of data to connect the dots and provide closed-loop feedback and roadmaps between the customer's moments of truth, employees, and stakeholders.  
We understand that customer experience research needs to be agile and continuous.  Using a combination of our expert strategic consulting services and industry leading software technology partner Forsta, we transform the objectives of your CX program into near-term goals that set the path to accelerated ROI. 
CMI's designs an end-to-end customer experience that helps you understand your customers through a comprehensive and agile experience measurement system.  
The End-to-End Customer ExperienceComponents of CMI's EFM platform
Measure
CX Tracking
Closed Feedback Loops
White Labeled Domains
Audio Open-Ends
Triggered Alerts
SMS & Email Invites
Data HUB
Advanced Data Automation
Store Design
Experience
Ethnographies
CX Journey Mapping
Day-In-the-Life
Moments That Matter
Shop-Along
Focus Groups / IDIs
CX Digital Diaries
Guest Dinning Experience
Strategize
Pricing
In-Store Insights
Segmentation
Switcher / Churn
Basket Size
Cannibalization
Shelf Optimization
State of the Market
Guest Dinning Optimization
Visualize
Visually Crisp PowerPoints
CMI Viewpoint™
Crosstabs With PPT Export
Video Recaps
Infographics
Digital Magazines
Executive Presentation Decks
Tableau Custom Dashboards
Capabilities
Customer Journeys
Customer Satisfaction & Loyalty
EFM
Immersion
Online Communities
Niche Audiences
Tracking
Viewpoint™
CMI has done an excellent job of providing meaningful research and handled the many changes with such grace. From a service level, you guys are in a completely different league.
This project required patience, flexibility, speed, and strong project management. CMI delivered well against all of those requirements. I felt confident knowing that they were partnering with us to get to the best result.
The segmentation insights brought a lot to the table. It is so nice to see them being used and believed at our company.
They make my job easy; they anticipate my questions and have answers even before I ask. The quality of the reports and feedback is second to none and the attention to detail is flawless.
Customer Experience Related Work